Welcome to John Keal Music!
Our 90th Anniversary:
As we close the door on a challenging 2020 and look forward to the promise of a new year, I find myself looking back to December 2019. At that time, we were looking forward to the many ways we were going to celebrate our 90th year in business. Plans were underway for parade floats, special sales, pop-up petting zoos, and many more events.
Instead, we spent the year learning several different videoconferencing platforms in order to meet with students, parents, and teachers. We struggled to find suppliers of PPE specifically designed for instrumentalists. We scrambled to keep up with the latest guidelines for instrument sanitation and workplace safety. Saddest of all was a fiscal situation that necessitated a staff reduction and the closing of our Proctors store.
When we consider the pain and suffering that so many people endured last year, the loss of our celebration is truly trivial. Perhaps the real celebration is that JKM has survived its 90th year and that our team has remained safe and healthy. We are not through this yet, but there is a light at the end of the tunnel.
I urge all of our customers, friends, and family to wear your masks, wash your hands, and keep socially distant for just a little bit longer. Hopefully, soon we will all be celebrating the end of this dark time.
-Chris T., owner
This Just In...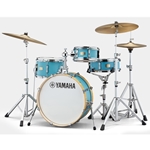 The Stage Custom Hip provides big sound in a compact configuration. 100% birch shells with a small footprint make it ideal for tight spaces - the perfect solution for drummers on the go. Includes 20" x 8" bass drum and Floor tom equipped with snares. Interested in this kit but also need cymbals/hardware, etc? Call us to put together a package 518-482-4405.














Call to order: Albany 518-482-4405 | Clifton Park 518-371-4455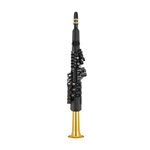 Play the saxophone anytime, anywhere. Featuring the Integrated Bell Acoustic System, this is a unique digital saxophone that lets you control the volume and still maintain a seamless sense of expressive unity with the instrument.
*Model: YAS-150
*Authentic Wind Instrument Performance with mouthpiece, key system, and bell based on an acoustic Yamaha saxophone.
*Breath Sensor
*Full Scale Sampling of Professional Players.
*Authentic Saxophone Tone in 4 types, 56 Genres!
*External Connection Terminals
*Dedicated Case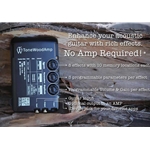 With a simple, quick and harmless install, the ToneWoodAmp magically attaches to the back of your acoustic guitar using magnets, allowing you to add different effects UNPLUGGED – NO AMP REQUIRED, With the effects emanating naturally and organically from the body of the guitar. Similar to the way the strings excite the top of the guitar to produce sound, ToneWoodAmp excites the back of the instrument, producing sound waves of effects such as reverb, echo, delay, tremolo and more, which interact with the natural sound of the guitar itself. The ToneWoodAmp is also a multi-effect processor which you can connect with any Amp/PA system and is also an iDevice interface allowing you to experiment with audio and MIDI apps.



Introduction to Band & Orchestra Videos:
What Can We Help You Find Today?