Welcome to John Keal Music!
"As we roll into our 90th year, I find myself looking back fondly over the past 35 years I've spent at John Keal Music. The Keal family gave an industrious, if inexperienced, young man the opportunity to excel in a field that wasn't even on his radar. Now, when asked what I do, I take great pride in telling people that I have spent my life putting musical instruments in the hands of children. We have come a long way from Mr. Keal's humble studio on Central Avenue; we have weathered wars, recessions, school music cuts, and changing shopping trends, yet have stayed true to our mission. We have always sought to put the needs of our customers first and provide quality service — to little ones discovering music, to teachers entrusted with inspiring those beginners, and to all of the parents and musicians we have worked with over the years. "
-Chris T., owner
Step Up to Yamaha!

This Just In...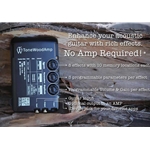 With a simple, quick and harmless install, the ToneWoodAmp magically attaches to the back of your acoustic guitar using magnets, allowing you to add different effects UNPLUGGED – NO AMP REQUIRED, With the effects emanating naturally and organically from the body of the guitar. Similar to the way the strings excite the top of the guitar to produce sound, ToneWoodAmp excites the back of the instrument, producing sound waves of effects such as reverb, echo, delay, tremolo and more, which interact with the natural sound of the guitar itself. The ToneWoodAmp is also a multi-effect processor which you can connect with any Amp/PA system and is also an iDevice interface allowing you to experiment with audio and MIDI apps.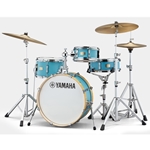 The Stage Custom Hip provides big sound in a compact configuration. 100% birch shells with a small footprint make it ideal for tight spaces - the perfect solution for drummers on the go. Includes 20" x 8" bass drum and Floor tom equipped with snares. Interested in this kit but also need cymbals/hardware, etc? Call us to put together a package 518-482-4405.














Call to order: Albany 518-482-4405 | Clifton Park 518-518-371-4455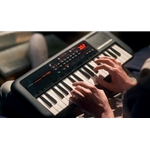 From performing to recording, this mobile keyboard can do it all. Big, pro-level sounds in a small body. Cool effects and creative control. Everything you need to make your kind of noise. The built-in Arpeggiator inspires new ideas, creates melodies and beats, and to help you make magic, use the Phrase Recorder to loop, playback and record. Connect to a home recording setup and discover even more ways that the PSS-A50 will become your trusted musical companion. From performing to recording, this mobile keyboard can do it all. High quality and touch sensitive mini keyboard. 42 Voices (instruments), 138 Arpeggio types, Phrase recorder, Motion Effect, USB-MIDI connection, Light and compact, Built-in speaker / Headphones jack, Battery and USB bus powered (USB power adaptor is sold separately).

Introduction to Band & Orchestra Videos:
2020 Special Holiday Financing
What Can We Help You Find Today?